Welcome Letter
Welcome to the 6th P-IBD Congress in Edinburgh – where history meets innovation!
Dear colleagues,
On behalf of the Organizing Committee of the 6th International Symposium on Pediatric Inflammatory Bowel Disease, it is our pleasure to invite you to come, enjoy and contribute through your participation in the largest and most exciting global PIBD conference, which will take place at the Edinburgh International Conference Centre from 7th to 10th September 2022.
After careful consideration and with a heavy heart, we had to postpone the 6th International Symposium from 2021 until next year in 2022. As we continue to face challenging times related to the COVID-19 pandemic, we do not want to put our highly respected participants at any risk. In order to be able to maintain the event's well known family environment and great networking character we would like to welcome you live and in person in Edinburgh in 2022! Considering the rapid international progress regarding the current situation, we can look forward to next year with a new sense of optimism.
However, we aware of the seriousness of this crisis and are well prepared to adjust to any future scenario, as it is our responsibility to look ahead and take suitable measures to ensure an exciting, yet safe event for you. As the safety and health of our participants, colleagues and service providers remains our top priority at any time, we will be taking appropriate precautions as well as safety and hygiene measures to make you feel as safe as possible.
This important international meeting offers a unique opportunity to engage in PIBD with hundreds of paediatric gastroenterologists, scientists, nurses and dietitians, globally. Following the wonderful success of the previous PIBD congresses, it is our pleasure to offer another meeting with diverse clinical and practical aspects of paediatric IBD and the top worldwide speakers, representing five continents and a plethora of thoughts. Get excited for a high quality scientific programme and great networking opportunities! Together we will reach our goal of improving IBD patient care for children and young people. As well as the main symposium, on Wednesday 7th September 2022 we will have 4 standalone courses, of which 2 are novel – IBD science, PIBD for Industry, the PIBD refresher course, and our patients and families course. These can be attended on their own, or as well as the main Symposium.
So save the date and get excited! In the next few months, we will keep you informed about the PIBD conference in historical Edinburgh. For upcoming updates and highlights, please keep visiting this congress website!
We appreciate your support and look forward to seeing you in Edinburgh in September 2022!
For the time being we wish you all the best and please stay healthy!
Yours sincerely,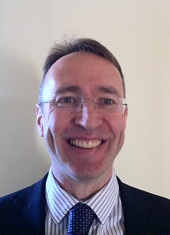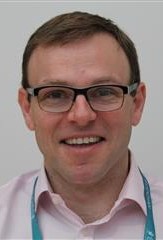 Experience the Highlights of 2019's International Symposium!
A selection of photos can be found here.